Design
Worked with co-designer
André Pascual to come up with
core game idea and level designs.
3D Art
Researched cute Japanese desserts and box-modeled them. Brought them to life with simple colorful textures.
2D Art
Illustrated all 2D art in Procreate and created juicy, user-friendly UI for buttons and menus.
Unity
Helped implement mechanics and asset placement in the engine.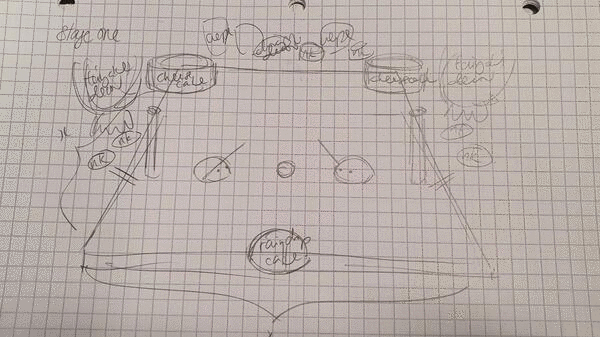 Paper sketch to prototype to alpha of Stage 1.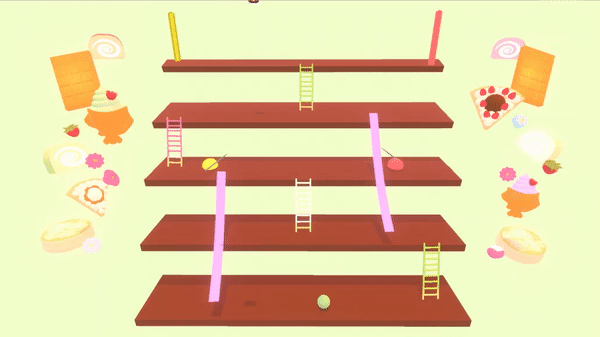 Go down gummies and up ladders in a snakes-and-ladders-inspired second stage,
but watch out for the falling ichigo!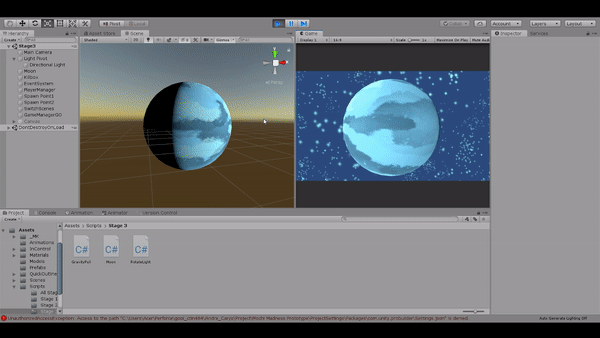 Testing the rotating lighting of the moon mechanic for our third stage.
An example of UI and 2D art I did.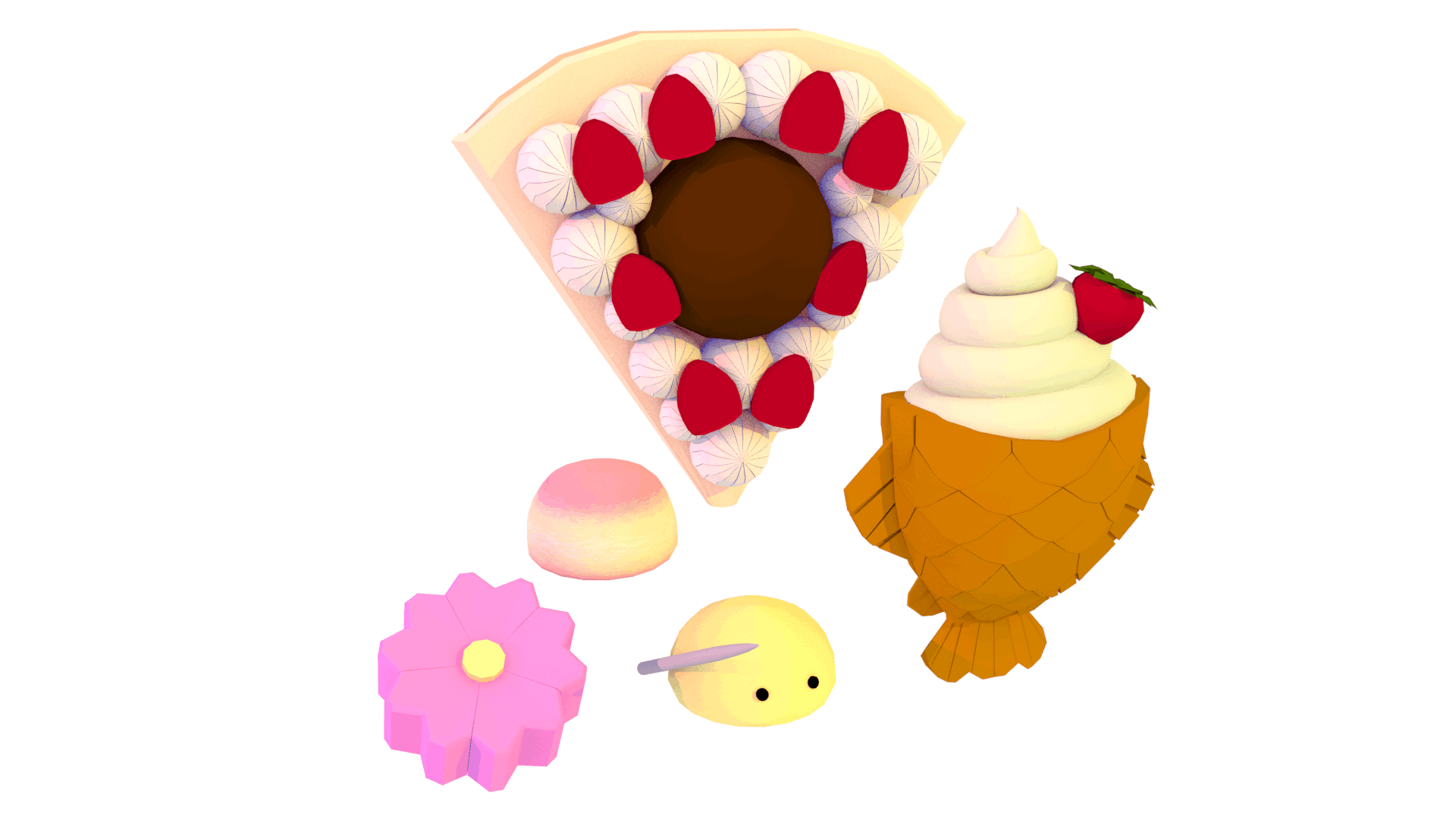 A few of the models I made for the game.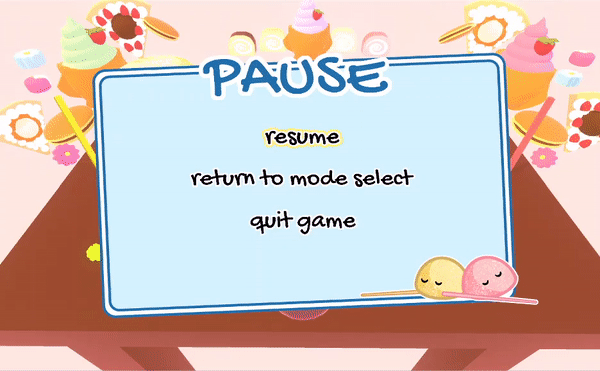 An example of UI and 2D art I did.