International Chef
Made for Global Game Jam '23 with the theme "Roots". A cozy, chill cooking game about exploring international dishes, getting to know your customers and most importantly, learning about your roots.

Software used:
Maya, UE5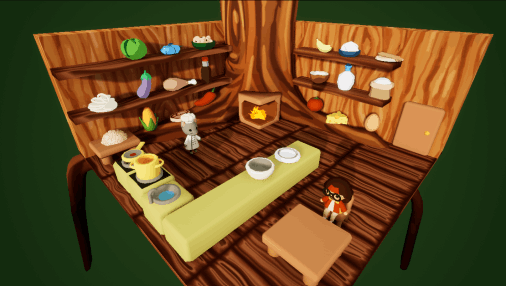 3D Art
Rapidly created stylized chonky player, food and environment models and set-dressed in UE5.
Rigging + Animating
Created one rig for all humanoid characters, skinned and weight-painted all characters and animated them so they shared the same animations.
2D Art
Illustrated splash images and created UI elements.

A snippet of the characters I created. I modeled a base mesh which they all share, and added extra elements on top of them.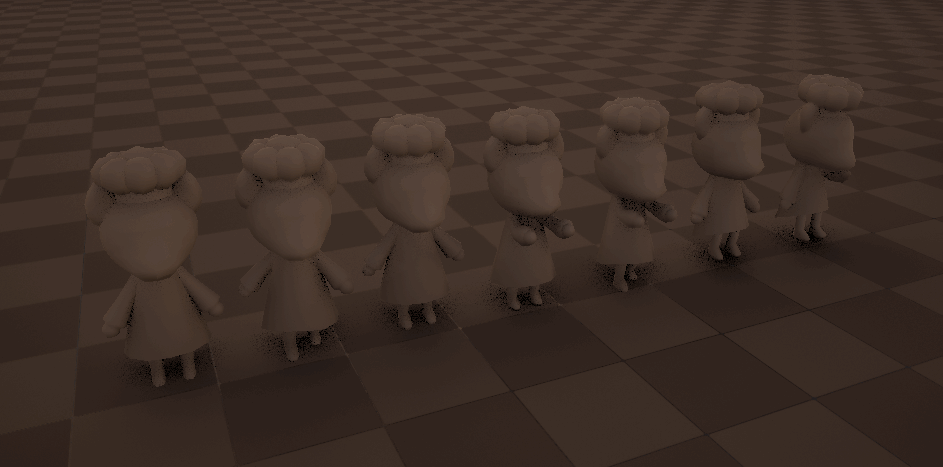 Since all humanoids shared the same rig we could easily use the same animations for all of them.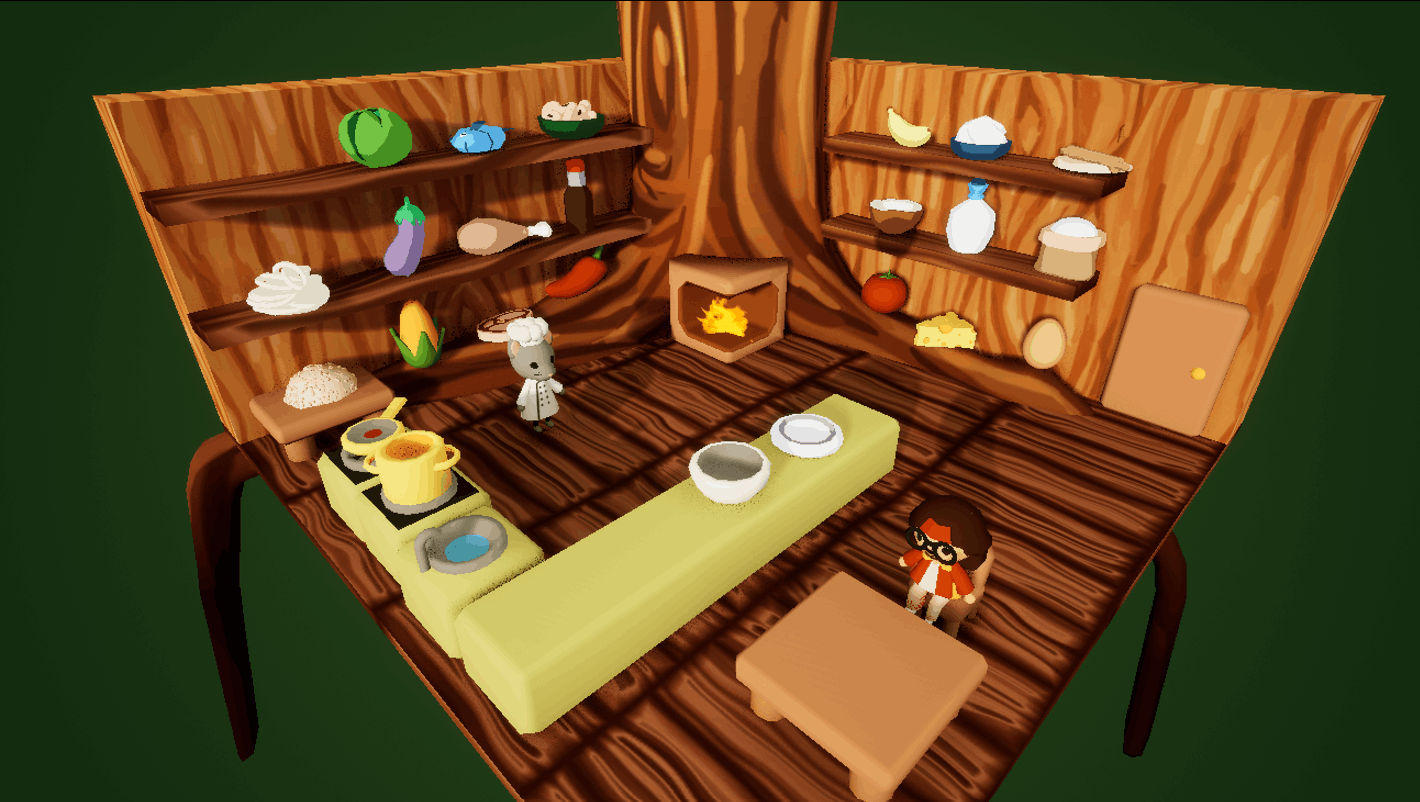 The full level. I made all of the textures and most of the environment models, with some help on the food props.