Art Lead
Led an 8-person art team through weekly sprints, constant communication with director and producers to create quality concept art, 3D models and VFX.
3D Art (Character + Environment)
- sculpted, retopologized and textured hero character Charon + oar
- modeled and textured hero asset Demeter's Shrine
- created alpha cards for foliage
Tech Art
- created fog and god-ray particle systems
- animated base animations for Charon and Alexis
- helped rig and animate enemies
- lighted scenes
Unity
Set-dressed in-engine with Polypaint and Houdini tools from tech artist.
Final In-Game Charon model. I did the whole model from scratch, first sculpting in ZBrush, retopo in Maya and textures in Substance Painter. (Concept Art by Jack Bailey)
Final high poly sculpt of Charon. (Concept Art by Jack Bailey)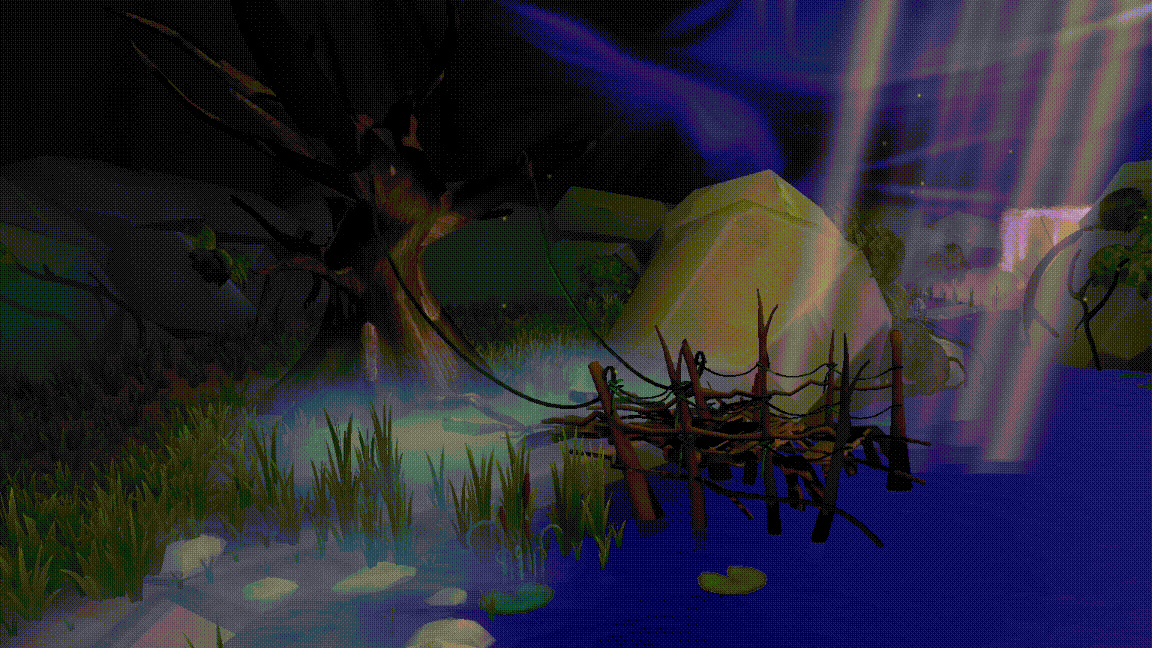 In-Game View of Dock Area environment, set-dressed by me and art team.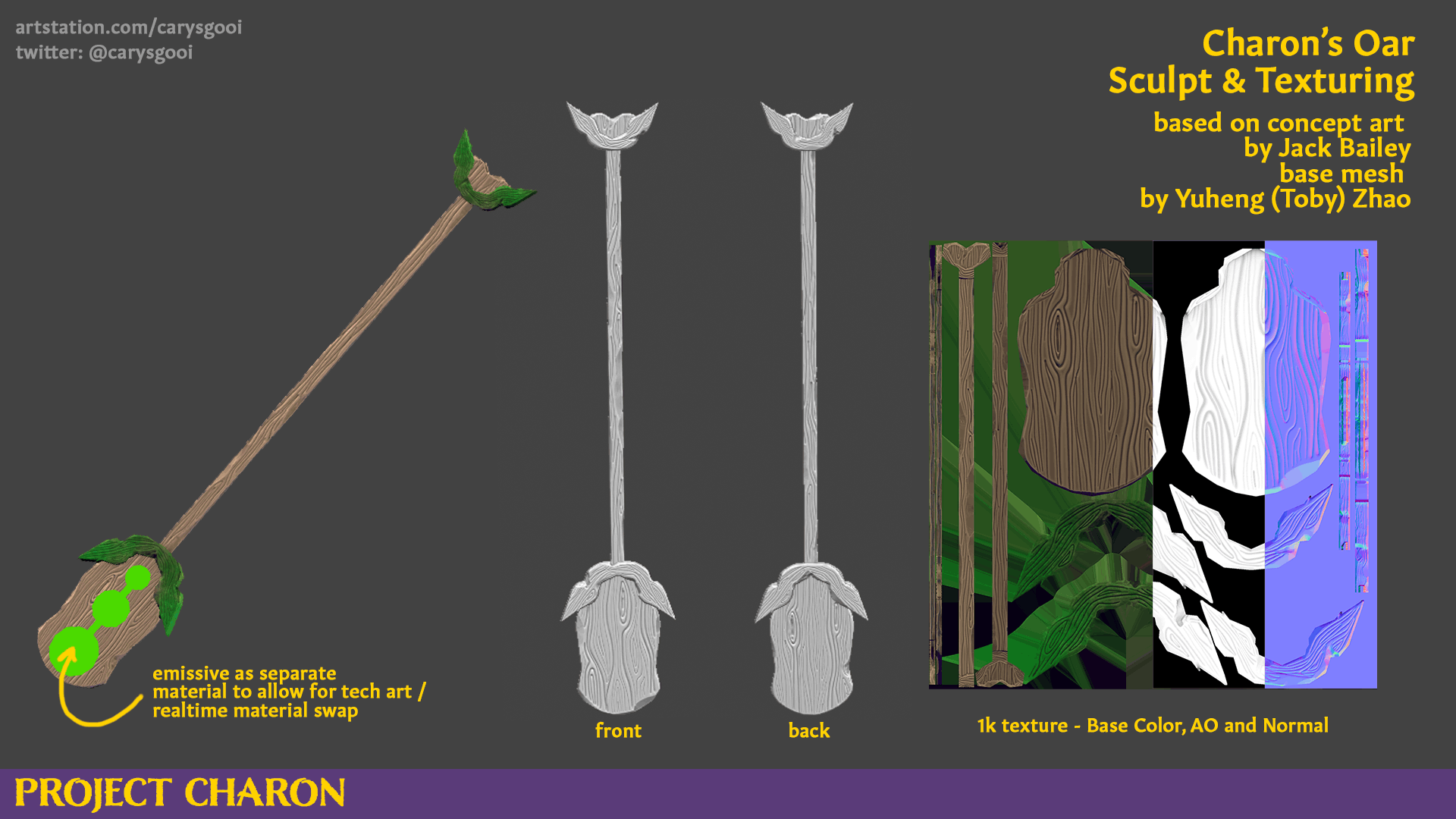 Charon's Oar, sculpted and textured by me. Base model from Yuheng (Toby) Zhao, based on concept art from Jack Bailey.
Demeter's Shrines, base modeled in Maya, details sculpted in ZBrush, textures done in Substance Painter. In-game view Unity (not final lighting).
Simple foliage alpha cards.
Setting up Charon animation controllers after exporting baked animations from Maya.
Fun little moss shader for the dock area!
Created some fog and god ray particle systems.